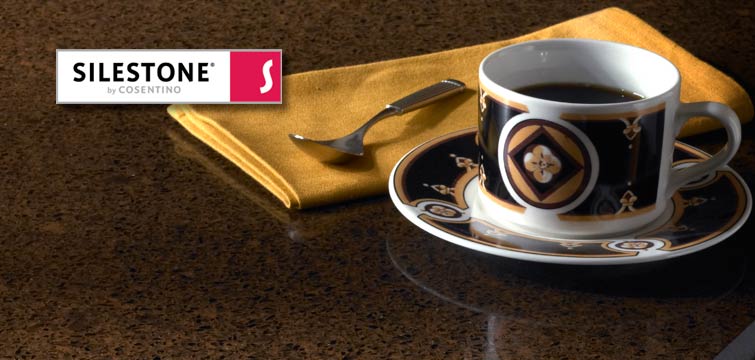 Silestone Quartz Tabletops, through superior strength, incredible beauty and an unparalleled distribution network, are rapidly becoming the choice for discerning consumers. The natural quartz in Silestone delivers distinctive depth, brilliant clarity, glimmering radiance and a cool, solid feel unique to natural stone. Silestone can be used in virtually any indoor surfacing application in kitchens and bathrooms including: countertops, island tops, vanities, wet bars, TABLETOPS, desktops and more.
Features of Silestone:
Natural Beauty – sophisticated elegance and timeless beauty
Versatility – Silestone can be used in virtually any indoor surfacing application
Scratch-Resistance – The quartz in Silestone makes it naturally scratch-resistant
Stain-Resistance – Non-porous and highly resistant to stains
Scorch-Resistance – will withstand limited exposure to heat without burning or scorching.
Strength – Four times the flexural strength of granite!
Maintenance-Free – Because it is non-porous, Silestone does not need to be sealed.
Colors and Edges – available in a wide array of colors and virtually unlimited edge designs.
Reliability – Cosentino backs its Silestone slabs with a limited 15-year manufacturer's warranty.
Standard Tabletop Sizes:
24", 30", 36", 48" (round and square), 30x72, 36x72, 48x72, 48x96.
Standard Tabletop Thickness:
1/2" to 1 1/2"
Standard Edge finishes:
Laminated bullnose, Full bullnose, Half bullnose, Eased edge, Ogee edge, Dupont edge etc.
Custom Tabletops: Almost any custom size is available.